重要日期

会议日期

2021年5月29-31日

截稿日期

延期至 2021年4月20日

录用通知

投稿后20-40天

论文出版

收到最终稿后15-20天
联系我们

手机: 0086-18101720867

座机:021-51098086

微信:18101720867
CHEMBIO2021演讲嘉宾信息如下: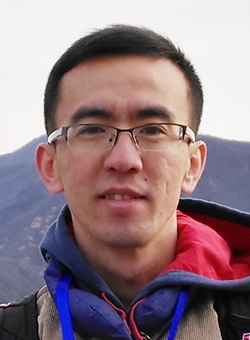 Dr. Hai Chi, Associate Professor
East China Sea Fisheries Research Institute, Chinese Academy of Fishery Sciences, Shanghai, China
Biography: Dr. Chi Hai is an associate professor in Lab. of seafood safety control and processing at East China Sea Fisheries Research Institute, Chinese Academy Fishery Sciences, Shanghai, China. Chi Hai was financially supported by China Scholarship Council, and conducted his Ph.D. work at Lab. of molecular microbiology at Norwegian University of Life Sciences in 2012. On completion of his Ph.D., Dr. Chi now mainly focuses on the food quality and safety control, foodborne pathogens monitoring and inhibition, antimicrobial peptides (bacteriocins) and their applications on the seafood and aquaculture. Till now, Dr. Chi has published approximately 60 academic papers, 6 patents in China, and obtained scientific rewards from Shanghai and National bureau of oceanography.
Topic: Effects of Nisin Treatment on the Shelf Life of Ready-to-Eat Roasted Shrimp (Penaeus vannamei)
Abstract: The microbiological, biochemical, and physicochemical changes of ready-to-eat shrimps (Penaeus vannamei) with high water content, subjected to nisin treatment in combination of hurdle technology, were investigated. The ready-to-eat shrimps were processed by boiling, drying, treatment with nisin solution, seasoning, and roasting, followed by vacuum packaging, sterilization, and storage at room temperature (25 °C). The results showed that the samples treated with nisin in combination with other hurdles resulted in a significant decrease in bacterial counts (Bacillus cereus and native microflora) compared to the control samples. Additionally, the nisin-treated samples possessed better biochemical and physicochemical properties, as well as better sensory patterns. According to the safety guidelines for roasted shrimp (SC/T 3305-2003), the shelf life of ready-to-eat shrimp with 48–53 % moisture content was extended by nisin application at concentrations of 60 and 100 mg/kg of nisin; specifically, ready-to-eat shrimp maintained good quality from 4–6 days up to 6–12 and 8–14 days corresponding to 60 and 100 mg/kg of nisin treatments, respectively. Nisin treatment combined with hurdle technology in the production of ready-to-eat shrimp provides a highly valued product in China.